High Garden offers a new way to vaporize, without battery, in a sustainable way.
Biovapo is a handmade and environmentally friendly vaporizer, which we import from Spain.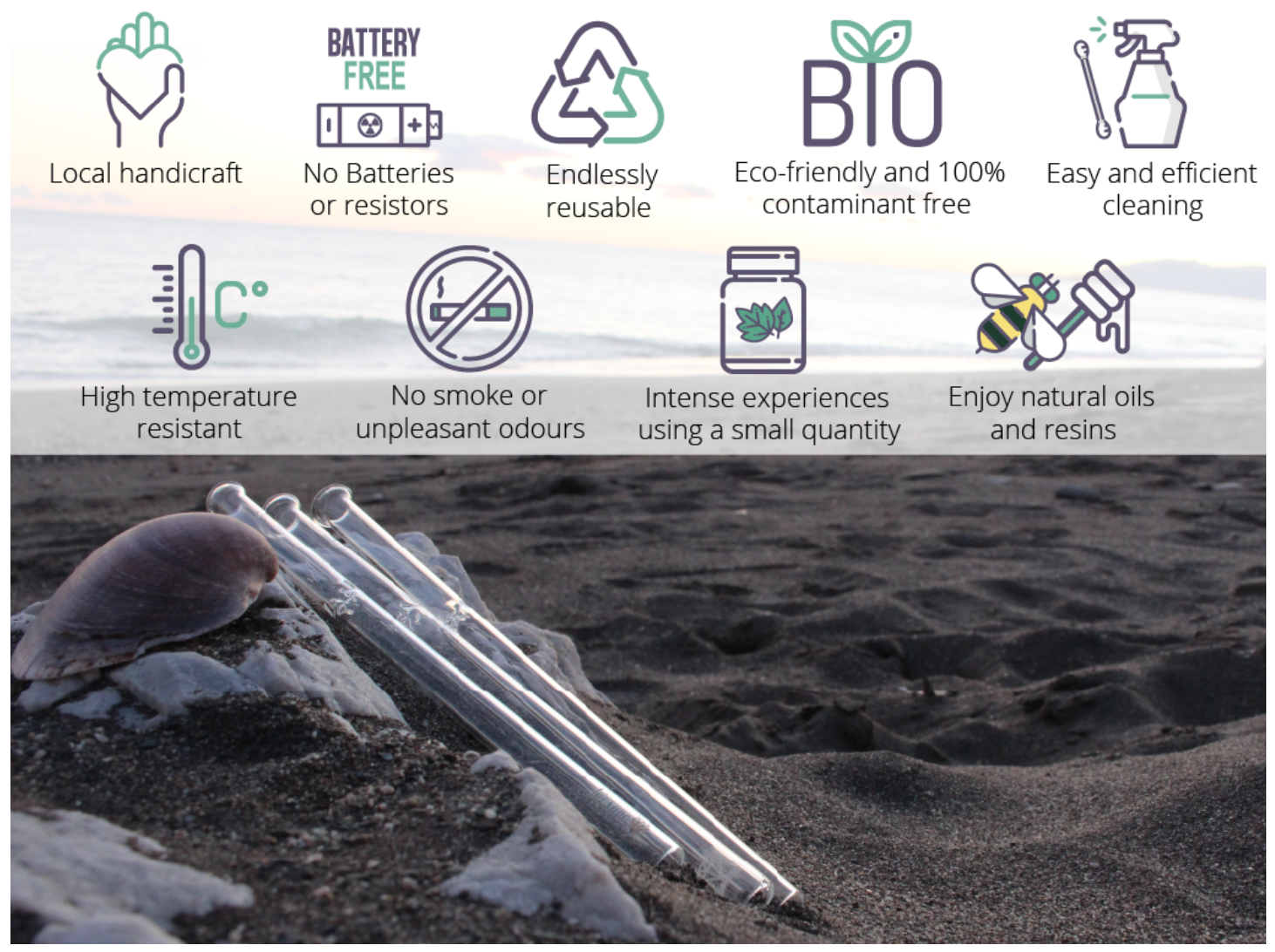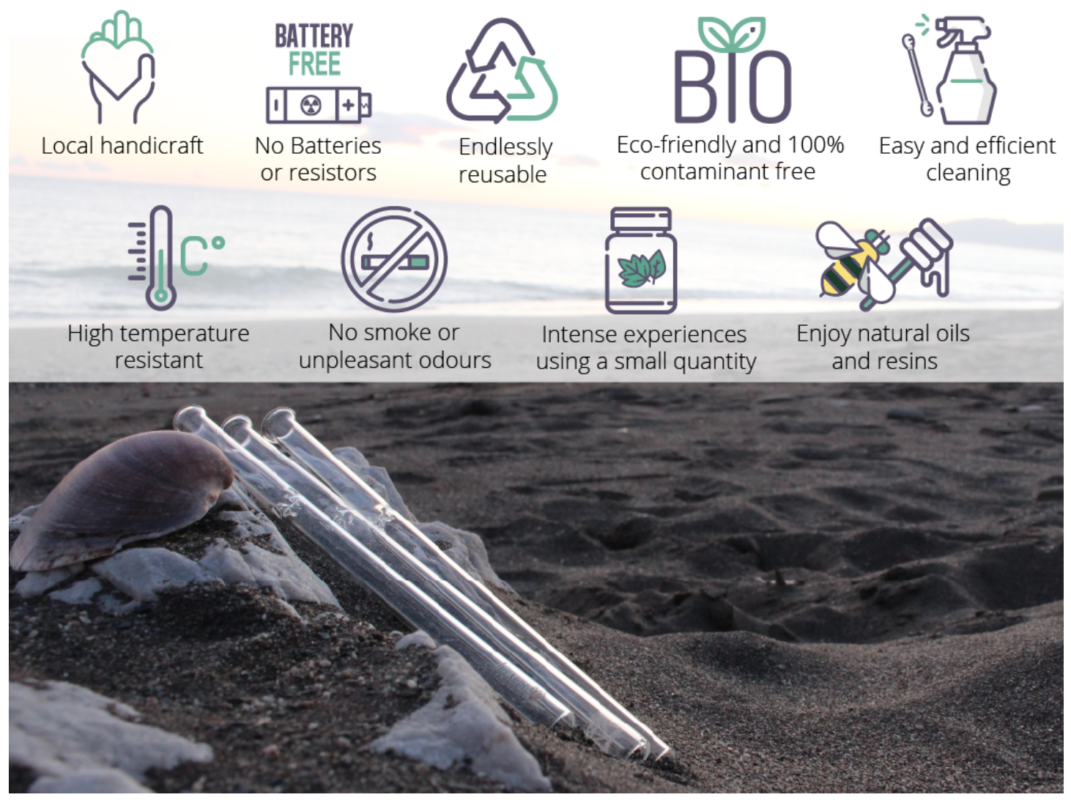 Biovapos come in three different models. They are used to vaporize plant matter like our CBD flowers,but also oily extractions and crystals by heating their end and placing it on extractions.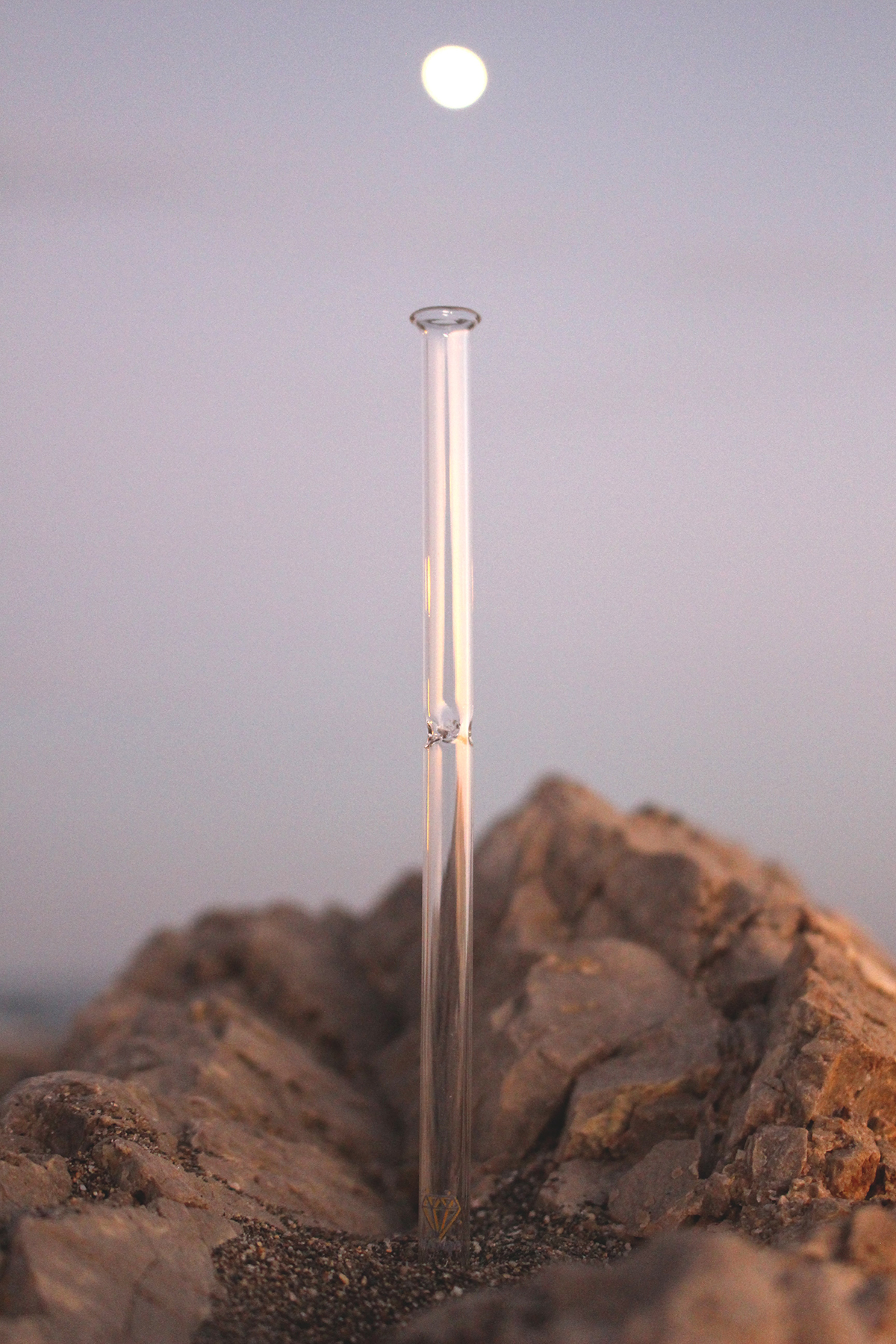 The Biovapo Express
The Express is a small model (15 cm) compact and transportable. It heats up the fastest in about 10 seconds and allows for itinerant use.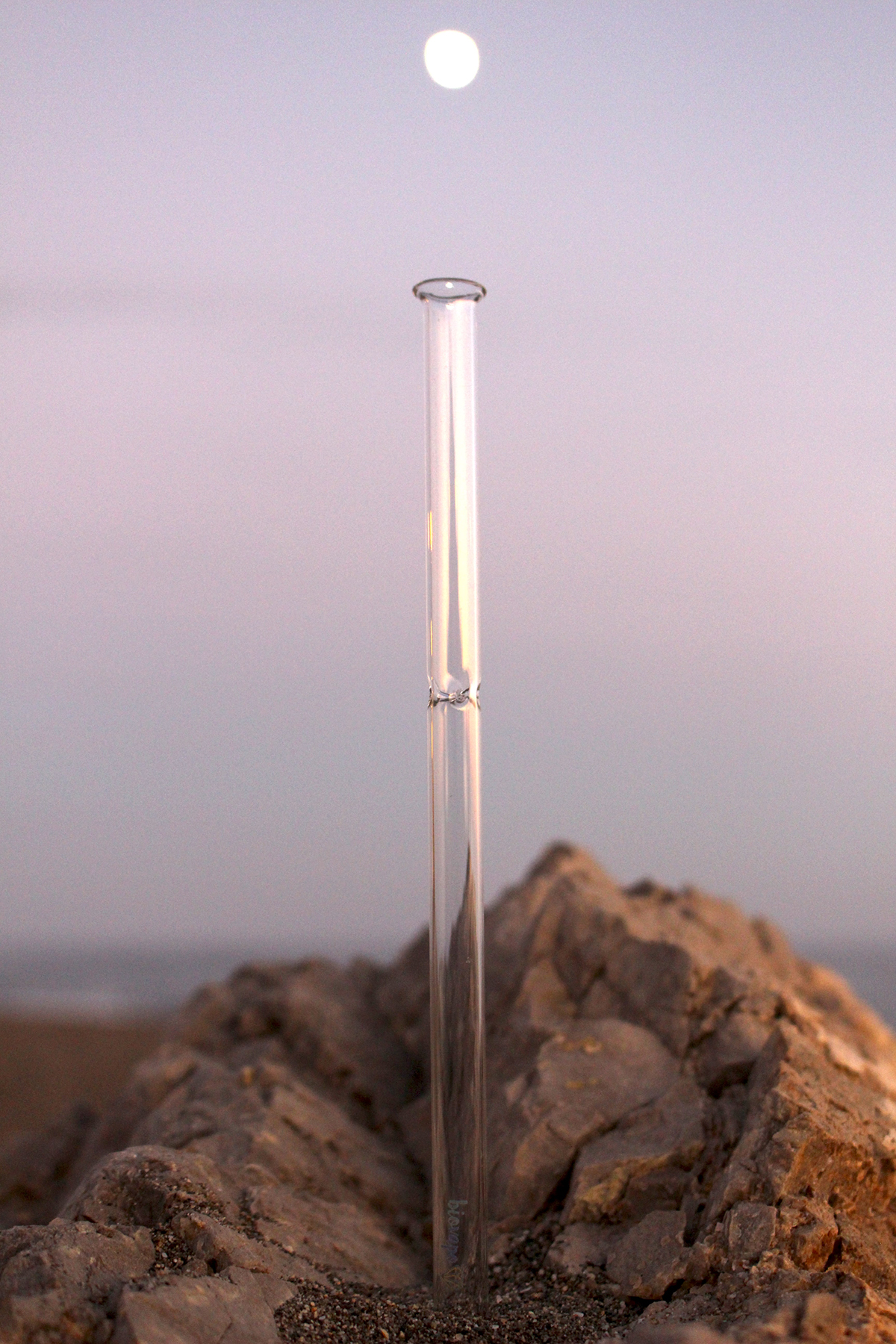 The Biovapo Plus
The Plus (20 cm) looks the same as the Express but has a larger capacity. Ideal for a large consumer or to share. It allows the storage of steam by blowing in a resealable container.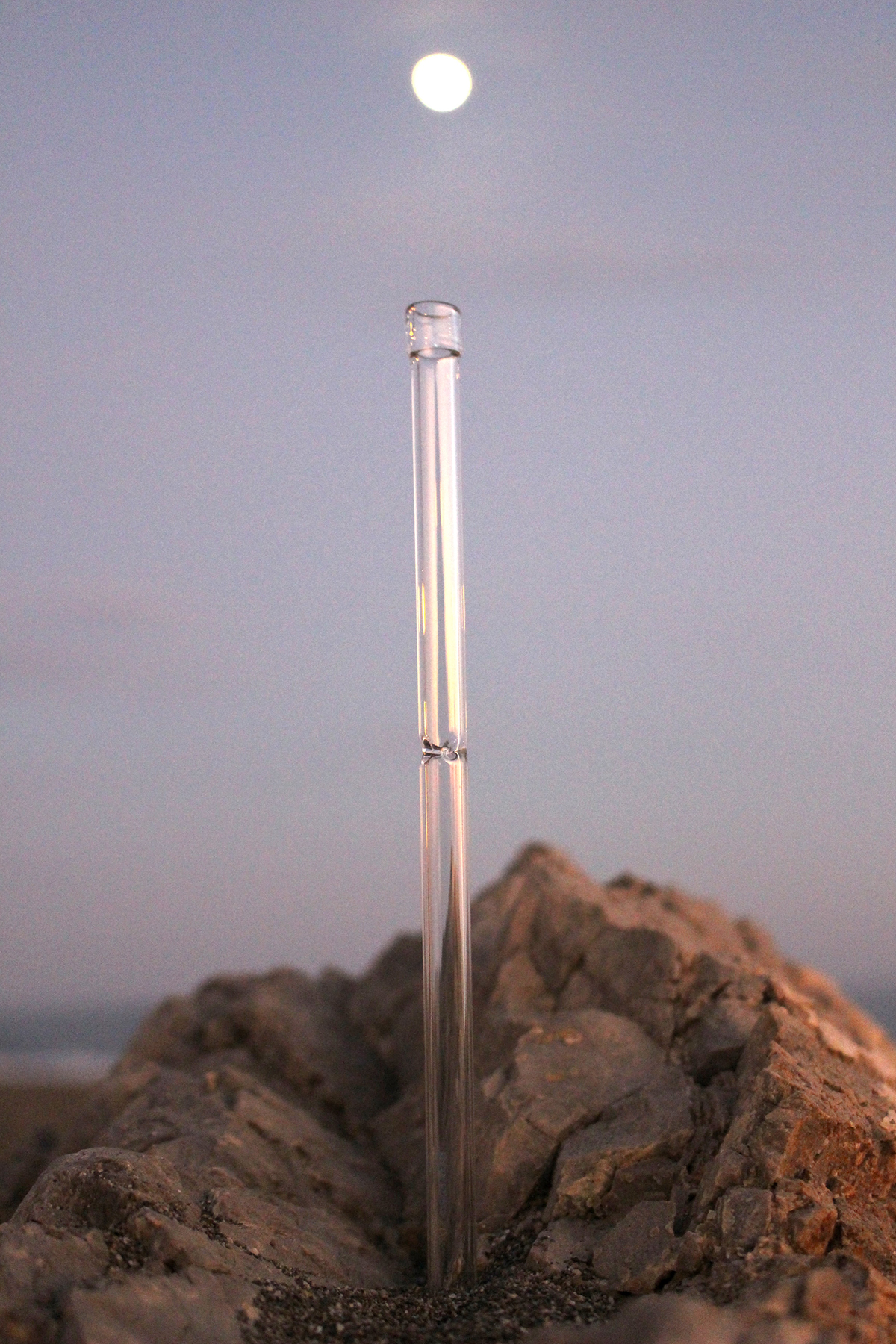 The Biovapo Touch
The Touch (20cm) has the same capacity as the Plus and also allows steam storage. However, this model has the largest condensation surface and offers more nuances to tasting. It keeps the temperature better, because is a little thicker and extracts a little more oil when spraying. Ideal for resinous plants such as cannabis.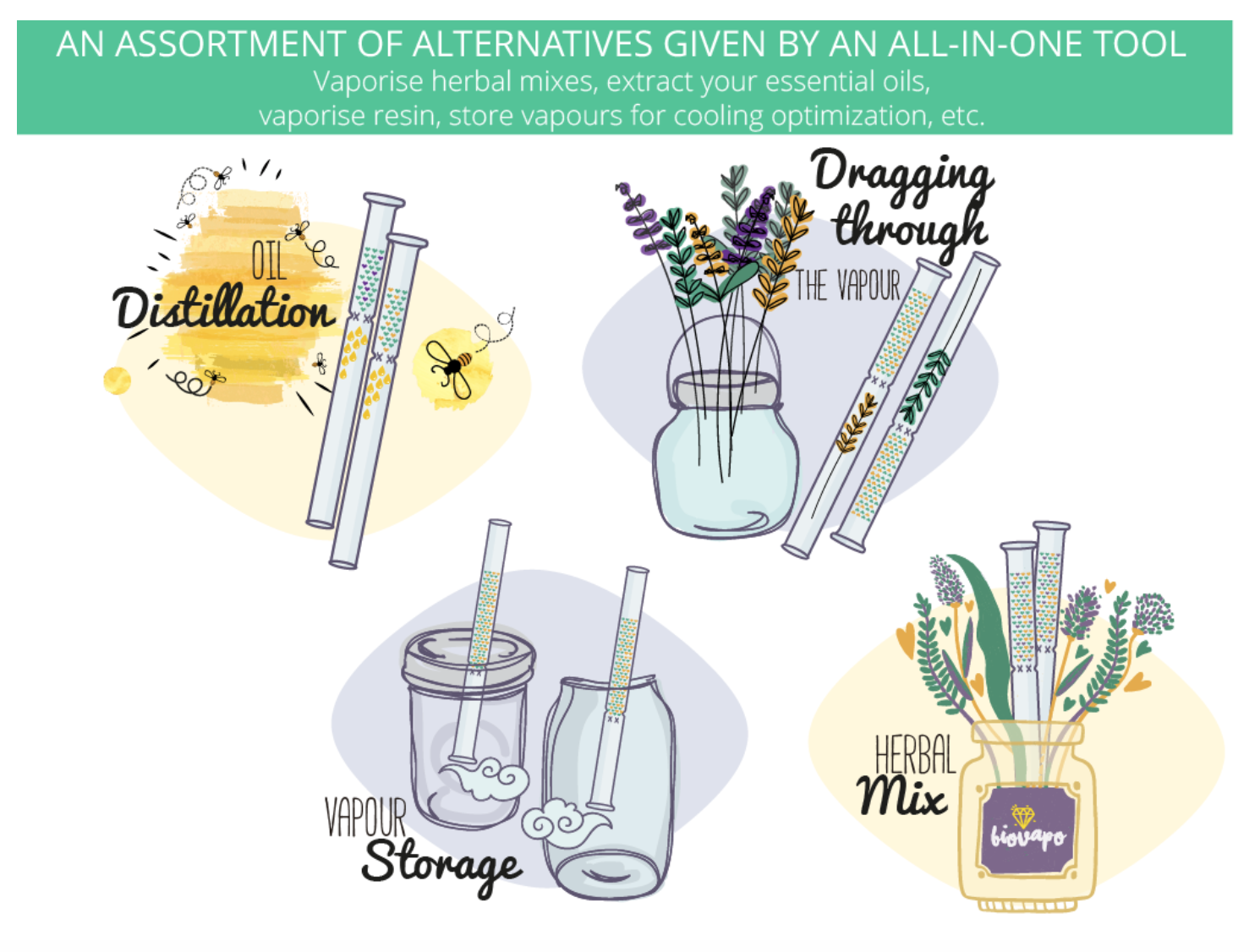 What heat source should I use to heat my Biovapo?
We recommend a lighter with a blue flame is stable like a torch lighter, blowtorch or zippo etc.
We do not recommend using an unstable heat source (such as a lighter or match), you will not get a constant heating and steam will not be optimal.
Materials and origin
Biovapos are made of Schott-brand borosilicate glass from Germany. It is a material used for laboratory instruments resistant to a very high temperature (1500oC).
They are blown and handmade in Spain.
What is the lifespan of Biovapos?
Biovapos are designed to last! Provided you maintain them by rinsing them regularly and using the curtips provided to remove any residues, your Biovapos will not spoil. .
How do I use Biovapo?
QR Codes leading to video tutorials in French, English, Italian and Spanish are available on every package! Here they are in French: